Ciao Bello Wedding Planning and Events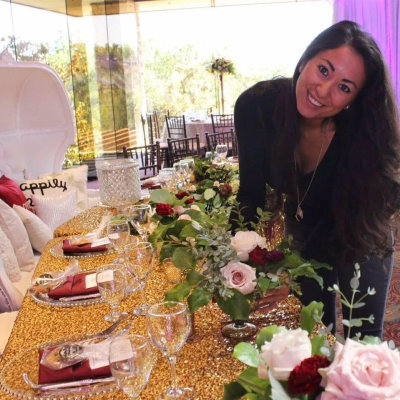 Ciao Bella Wedding & Events
Ciao Bella Wedding & Events is ready to roll out the 5 Star Experience for you!
We are a talented team of Planning Professionals with over 20 years of experience. We have serviced hundreds of Weddings, Events, Parties, Celebrations and Corporate Events locally. We are known for our vibrant personalities and our passion towards planning. We have quality service you can trust! Each of our experts has an abundance of knowledge in the Wedding and Event Planning industry.
By doing all these amazing and spectacular Wedding Events & Celebrations up and down the coast, our Company has become very reputable. We are known as, your "GO-TO" -Wedding Planner.
Local businesses know us for our level of commitment and dedication, which is one of the main reasons why they love referring us. Our everlasting relationships, with local business owners, as well as venues, have given us the ability to get great deals for all these years. We love to pass these great deals to our clients and this enables us to work with all types of budgets.
Who wants their next Party, Wedding, or Event Planned?
Let's us do all the dirty work while you relax, and enjoy yourself, isn't that the way hosting a party, wedding or event should be?
Let's face it, everyone wants to have a flawless and fabulous Party, Wedding or Event planned, but who wants to deal with the planning, or the headache of setting and cleaning up. As well as the stress that comes along with it!
Why don't you, let us plan, host, decorate and do the dirty work, while you you take all the credit! That's sounds way more appealing, don't you think! We are here for you and we can not wait to plan your next Event!
We are a team of Local Professionals, making dreams come true, one Wedding & Event at a time. Our experts are here excited to assist you and give you professional advice.
What sets us apart from the rest:
• We are visionaries
• Our natural talent and ability to create the unimaginable turn the ordinary into extraordinary and your average event into an unforgettable experience
• Our local reputation we have built over the years of being in business in OC and Laguna Beach
• Our Ciao Bella Team is constantly living and breathing the Wedding and Event World
• Our Ciao Bella Team has so much love for this industry it shows in their dedication to each Event they work
• We offer a wide range of services with custom pricing suitable to your wants and needs that is appealing to everyone not just a specific target market
• We appeal to all types of budgets
• We are enthusiastic about our jobs and we love what we DO!
• We dedicate our undivided attention to you on our Event or Wedding
• We bend over backwards, go that extra mile, and stay after hours to make sure everything is handled with the utmost care
Quality of Service:
• We believe how you conduct business effects the outcome
• We relate to you, We listen to you, WE TRULEY CARE, WE become your partner in the planning process
• WE will show we are dedicated to providing you with a 5 STAR EXPERIENCE
• We will go above and beyond for each and every one of our clients as if they were our best friend or family
• We let you control the costs and we are transparent the whole entire time from start to finish
• We are a company you can TRUST. Checkout our 5 Star reviews on Yelp and The Knot
Quality of Product:
• Appealing Designs
• Fresh New Innovative Ideas
• Visual Product Appeal
• Presentation
• Execution
• High quality services for appealing prices you can afford
• In hands of people you can trust and real people who truly care about saving you time and money
Quality of Process:
• Committed to you budget and sticking to it
• Your Planning financial adviser
• Transparency with the costs throughout the whole planning process
• Walks you through each part of the planning process thoroughly so that you understand completely
• No hidden fees or extra costs, Everything is clear as can be, We do not pressure you
• We don't only want to be a good fit for you but we want to make sure you are a good fit for us
• We offer free advice from any of our Planning Professionals 24/7
Background:
A little sneak peek, behind the scenes:
Christina was born at Kaiser off Sunset Blvd in Hollywood, but she was raised in Laguna Beach. She attended, El Morro Elementary School, Thurston Middle School and was an LBHS Alumni who graduated from Laguna Beach High School.
If she wasn't dedicating her days to after school extracurricular activities, she was attending dance classes, football games, and cheerleading practice. She was always very energetic and a delight to be around. Anyone who knew her would say the same. We all loved her, loud, vibrant personality and her ability to get along well with a diversity of people.
Fast forward to life after LBHS. She knew she wanted to become a Wedding Planner. Growing up in a huge Italian family, she was lucky to find her niche at a young age. Her Grandma being one out of 11, and her father, one out of 6, she was around a lot of family gatherings. Her Grandmother and Aunties were always planning parties, and family reunions, with catered food, dancefloors, music, DJs, games, and lodging accommodations. We are talking 300 people plus, at an average family reunion! And that was the norm!
Planning Events and getting crafty came naturally for Christina it was in her blood. Coming from a family of Entrepreneurs, she knew she wanted to own her own business one day. She made it a goal when she was little. She even said to her Mom, when she was a young girl, "I wish I could plan parties for a living one day. I really want to save people money and make everything super pretty for them! " And her Mom, smile back as she replied, "You can my dear, its called an Event Planner and you can become anything your little heart desires." She was constantly reminded she could do anything she set her mind to.
Growing up in Laguna Beach had its perks and this was one of them! Coming from a very artistic and creative town, she knew she was right market and right where she needed to be, for this type of industry. She was ready to dive right in and start her Company!
During, Laguna Beach High School, she realized she wanted to study Business Management, as well as Wedding & Event Planning. Christina was very aware of how competitive the Wedding world was, but that didn't stop her. She thrived well with competition.
When she wasn't working two jobs in high school, her head was in the books, researching and filing for her business with the state. Everyday being proactive, learning how to start her own Planning business, from ground zero, into what it is today. She took the fundamentals from her years of education, growing up in Laguna Beach, and experience of Planning and giving out free Weddings in Orange County, to get her to where she needed to be. She was always paying it forward. Her dues were paid at early age and began her business at 22 years old, while juggling two jobs, one in Fashion and the other in Hospitality, both based in Laguna Beach.
She worked diligently and took the appropriate courses in college to become a Licensed and Certified Wedding Planner. She graduated with a degree in Business Management and Guest Services. Shortly after, she became licensed in Laguna Beach and filed for her business in the State of California. She established her business locally by giving out free Weddings, to Residents up and down the coast. She steadily grew and maintained a business foundation, and continued to grow her portfolio by giving out free Weddings and Events for next 5 years.
While others around her still didn't know what they wanted to be when they grew up, she on the other hand was laser focused. She found out when you love what you do, you never work a day in your life! She did what it took, to get her where she needed to be, to enjoy the life she lives and loves today.
Ciao Bella's Mission
Our mission at Ciao Bella is providing you with the Red Carpet Experience you deserve! To create an unforgettable memorable day for you and your guests. To design a vision that is beyond your imagination. We are committed to providing you with quality products at unbeatable prices.
Our Local Professionals are anxious to plan your next special occasion. We are full of fresh, new innovative ideas. We have plenty of off site venues, that you normally would not find searching on the web, with breathtakingly beautiful pacific ocean views! Ask us about these hidden gem locations for your next Party, Wedding or Event!
Find Ciao Bella Weddings & Events featured in The Knot, E! , Us Weekly Magazine, PEOPLE Magazine, Life & Style Magazine, Carats & Cake, and Grey likes Weddings and local publications!
Contact Info: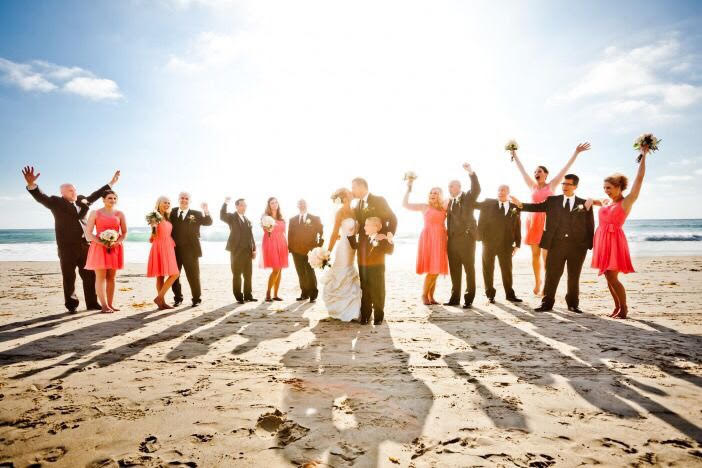 ---